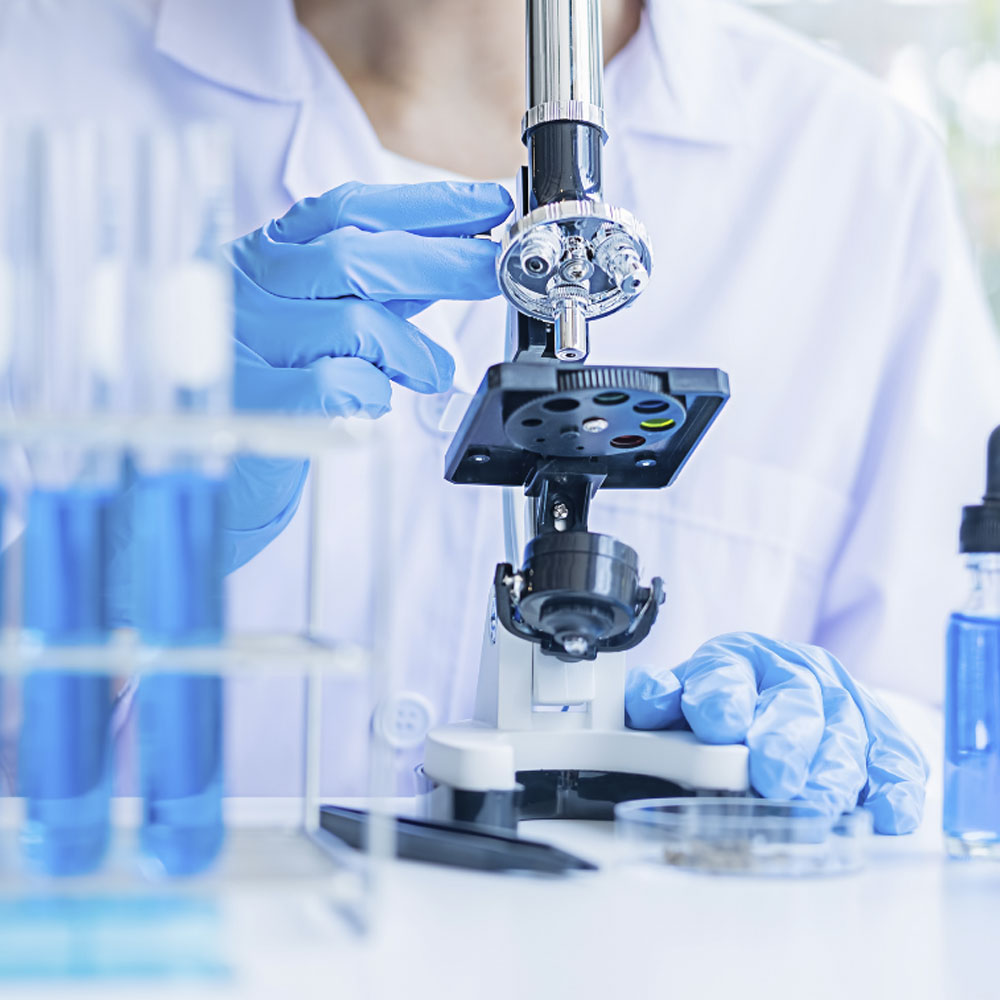 Research & Development
Our R&D department is a team of the best cosmetic chemists and cosmetologists that work together to create the perfect formula.
At MG Evolution®, we focus on practical knowledge and its use in everyday life. Therefore, unlike many other businesses - in addition to a high-quality laboratory, we also offer cooperation with a team of cosmetologists, who will perfectly match your expectations in order to meet current market trends and the desired effects you want to achieve with your products. Our laboratories are prepared to develop a number of cosmetic formulas for you, even the most innovative ones, such as foams and sorbets.
We know your time is precious, and we understand you may not want to spend hours researching and analyzing test results. But do not worry, our specialists constantly follow the market trends and innovations, We are happy to analyze and test the products and its effectiveness with you. Confirm marketing statements and become a reliable manufacturer, offering modern and effective products.
Our scientists and cosmetologists can also prepare a professional cosmetics presentation, ready for branding. Or we can go even a step further and have our marketing and graphics department prepare the branding for you. Our specialists are here to help you make your brand recognizable on the market in order to become desirable. We guarantee to always give 100% to help you succeed.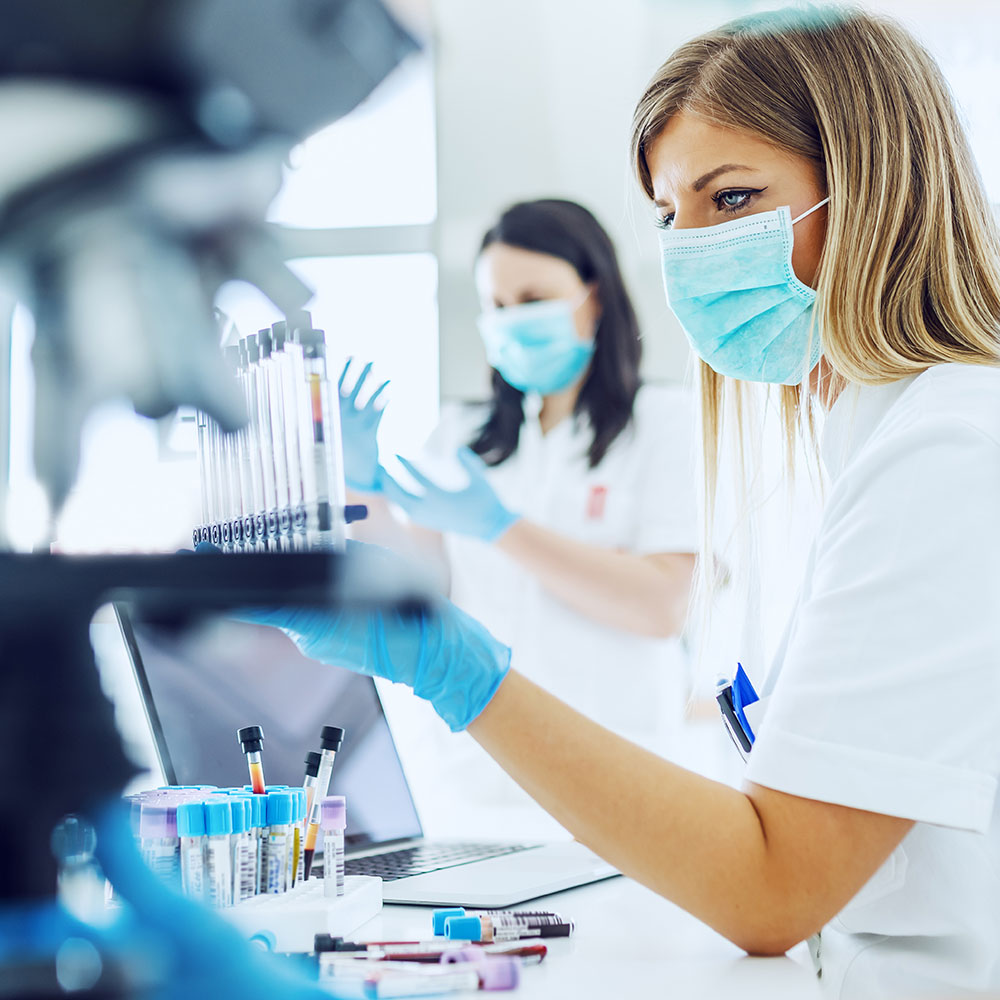 Marketing declarations, research
The laws and regulations on cosmetics states: that every marketing statement must have a reasonable basis so that it does not mislead the consumer. The business strategy must therefore be thought through, down to the smallest detail, so that your cosmetics meet all the expectations of the modern market and legal requirements.
Let's take an anti-aging product as an example. What results can you expect? How long before you should see the first results? What skin type is it for? You can explore all these areas working with our R&D team. We can prepare a number of studies for your product. You can use in vitro tests (e.g. on fibroblast cultures) or in vivo tests - using high-frequency ultrasound. Application research is a very interesting solution, valued by our consumers. It allows you to work in close cooperation with the research group and evaluate the effects after a certain period of exposure to the cosmetic. Trust our knowledge and our experts advice on what the best solutions are for you.
Professional vs retail product
Are you planning to launch professional cosmetic or hairdressing products, or do you want to find niche professional cosmetics for animals? We can develop a whole treatment line for you - from body wash, make-up remover, to advanced care masks. A professional product is significantly different from an over the counter one, not only in terms of the target group and its purpose, but also in terms of the composition and concentration of the active substances. Cosmetics intended for surgeries may also contain ingredients which use is only possible under the supervision of a scientific professional. Let's not forget that the B2B market has its own rules, thats why at MG Evolution® we work with cosmetologists that have previous experience working in clinics. Their knowledge of the industry allows you to enter the market with a product that will be desired by professionals around the world.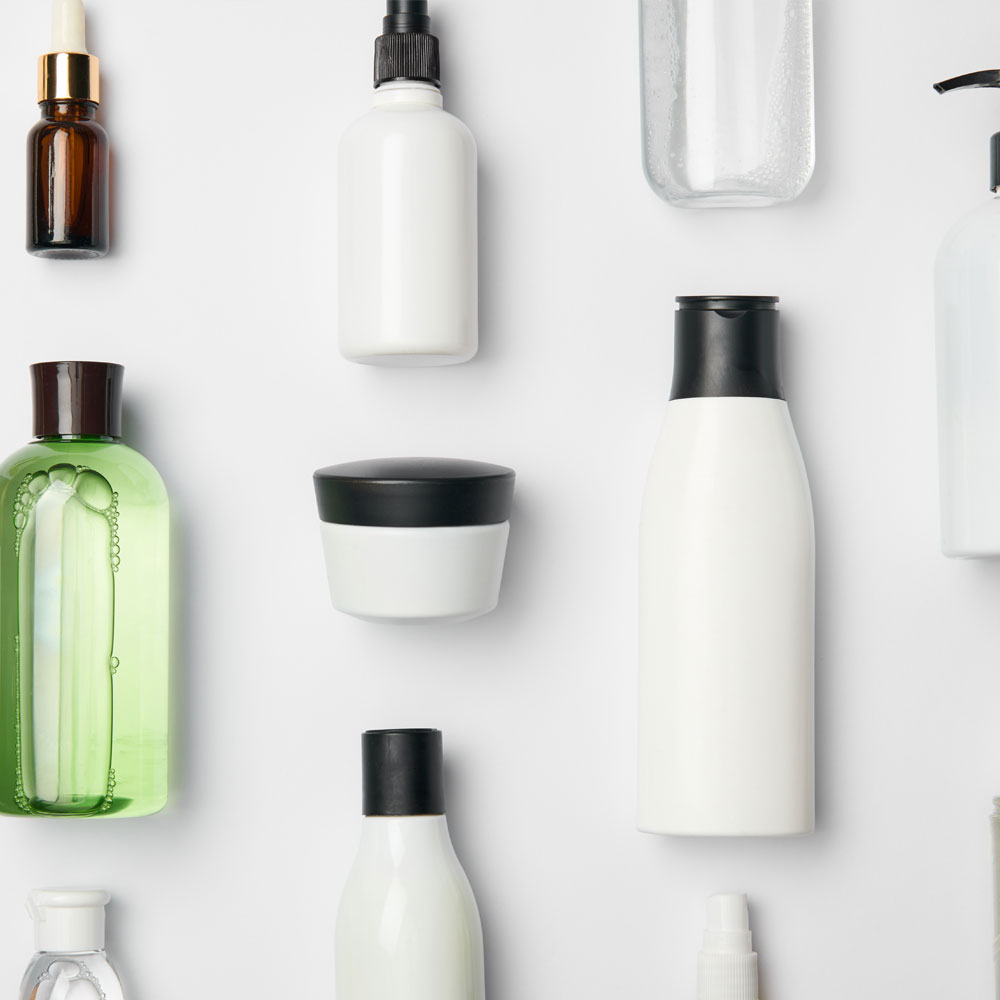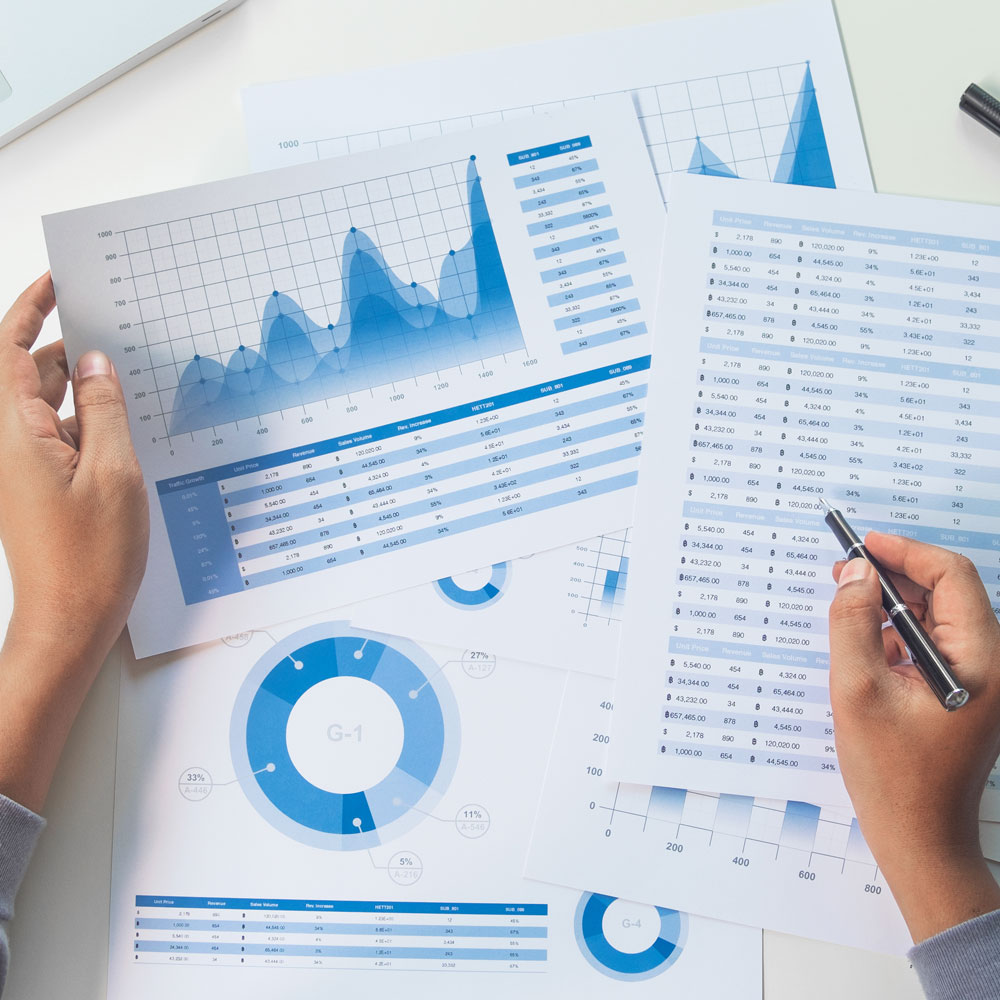 Researching current trends
The market is saturated with skin care products, and large cosmetics brands are well established in the industry. So how do you jump into an ocean full of "business sharks" and not get devoured? You need a solid knowledge of the industry to survive - both the expectations of consumers in different age groups, as well as trends in ingredients, packaging and promotional and marketing activities. We are aware of how difficult all this is to grasp. It can be very time consuming. You could spend a lot of time browsing websites, doing market research, searching for top active ingredients, and this is just the tip of the iceberg. Alternatively, you can leave it in the hands of our team, and let someone with the correct knowledge and experience do the job for you. The R&D team at MG Evolution® constantly follows market trends and participate in seminars, conventions and industry conferences on an ongoing basis. The market has no secrets from us. We can develop a solution based on a target group or prepare a "surprise" - a hot product designed especially for you, that was developed based on our experience. You can find your own place in a huge ocean of cosmetic products.
Cosmetologist and cosmetic chemist - the perfect duo
A cosmetic chemist without the support of a cosmetologist will not get the "wow" effect. They can create a brilliant product, but it will feel incomplete. The support of an experienced cosmetologist makes the formulas of cosmetics whole. It is not only the perfect combination of ingredients, but also an effective product. According to the latest market research, most consumers fear that spending money on cosmetics is akin to throwing it down the drain, as they believe the products do not work. The cosmetologist, with an extensive experience working with a client, is able to determine exactly what combination of ingredients is ideal for a given problem.
The two working side by side are the perfect duo in the production of professional cosmetics. An experienced person working directly with consumers on a daily basis will best determine the needs of the clinics, product characteristics and requirements of customers in the beauty salons or hairdressers. Trust our experience and start your adventure with the MG Evolution® team of specialists.